Membership
Memberships Not Yet Available, They Will Be Available In Coming Weeks!
Free 7 Day Trial, $9.95 Monthly Investment
Audio, Video, Articles & Reports Presentations
Current Health & Wellness News, Commentary & Research
Herbs, Spices, Vitamins & Elements Pages
Video Exercise Library
Member Presentations, Pages & Documentations

Video: These are presentations produced with advanced technology & include exercise video, whiteboard presentations, powerpoints & others.

Audio: These are full length audio presentations.  They are for the person can't be in front of the computer to watch a video or read written presentation.

Articles & Reports: Access to full length, professionally edited and sourced articles focused on featured health and well topics.

News & Commentary: Find a different look at health and wellness news & trends, and  information from alternative media.

Research: My presentations are fact based, fully researched and sourced. I provide all presentation sources and research material for you to review.

Exercise: The exercise library dedicates an entire page for each exercise, complete with coaching points, movement information my comments & quotations.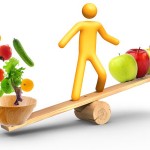 Nutrition: Here I cover the basics of Nutrition & the principles of Metabolic Typing which are the nutritional principles I follow & suggest.

Herbs, Spices, Vitamins & Elements: the lost science applicable in nutrition, medicine, & and many other facets of life. This area remedies that.

Questions: This area give you the opportunity to ask questions that I will answer. Members questions are given priority for answering.
Life Application
All material in the Members Area has life application potential. You will find presentations with information, suggestions activities that make sense for you to implement into your life. My hope is that as you introduce these things into you life you develop your own template for success in you life.
Information
Much of the health and wellness information available today is the same information re-packaged, partially true, disconnected and ineffective when measured by desired health outcomes. You'll find that the information in the members area is either new information you've never heard before or information you've heard before but is presented in a new context with life application.
The Whole Body
Since most of the health and wellness information available today is presented to us in isolation, we tend to think of our body parts/systems as isolated from each other. As this happens we externalize this internal condition and we see ourself as being separate from others and separate from the world that surrounds us. This is not true reality.
In reality our body's are a whole unit. One that lives in relationship to it's surrounding environment. We see this when we consider that we are a person who lives within a family, which lives in a city or locality, which then lives within a state, then a country then the world and ultimately our universe. Information in the members area in presented in a way that considers how the function of your body and mind impacts the environment around you and vice versa.
Become A Member Click Here
Customer Testimonials
I want to encourage anyone who reads this to reconsider the approach you take toward your health. There are alternative methods of treatment that work. You just have to be willing to have an open mind and investigate alternative approaches like the approach and treatment Jason practices.
I am both a client to Jason and a member of this website. Even though I work with him weekly I wanted full time access to the information he shares with me because I can't get it anywhere else. I believe the information he shares is so important that I am purchasing a six months of membership for my son!